Fun and Exciting Baby Gender Reveal Ideas

A baby gender reveal is now becoming the new trend in celebrating the new addition to the family.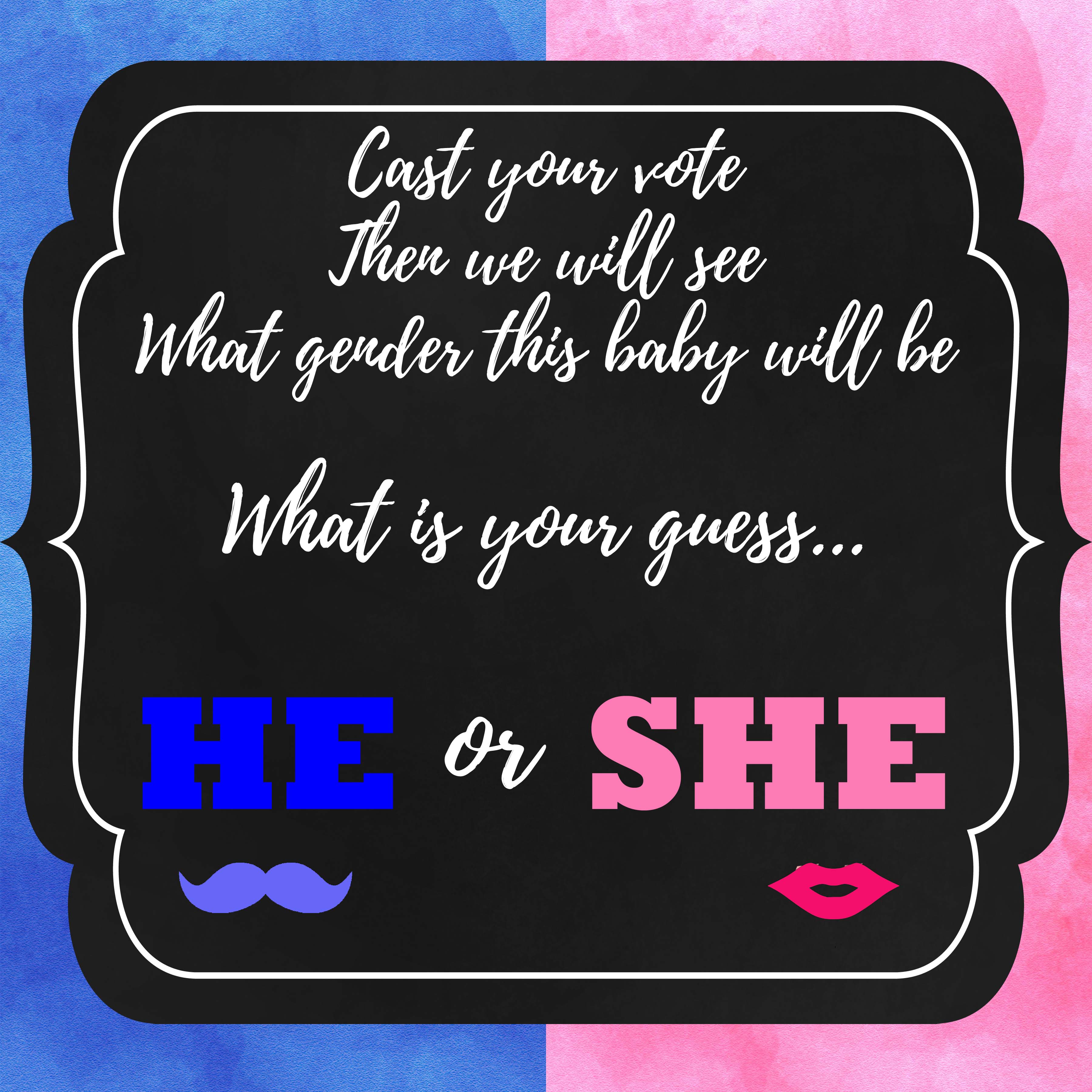 Finding out the gender of the baby is a very exciting and intimate thing between expectant parents. But now its become such a huge part of the baby shower experience and even taking the place of the baby shower itself. If its not the first baby for the expecting mother then gender reveal is a sweet celebration instead of having another baby shower.

Parents now want to share the excitement with their friends and loved ones with a simple announcement to more elaborate ideas such as smoke bombs.
We have searched far and wide to give you some of the best ideas out there for a gender reveal.

Baby Gender Reveal Edibles

Gender Reveal Edibles such as cakes and cupcakes are sweet ways to make the big reveal. Everyone will get to share in this delicious reveal.
You can make your cake or cupcake in any design you a like and make really beautiful picture moments.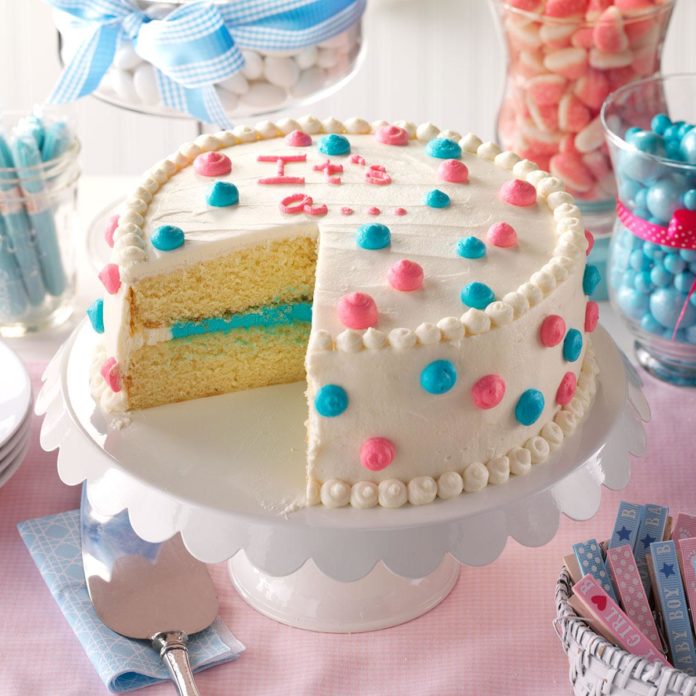 Gender reveal cake by Taste of home

Smash to know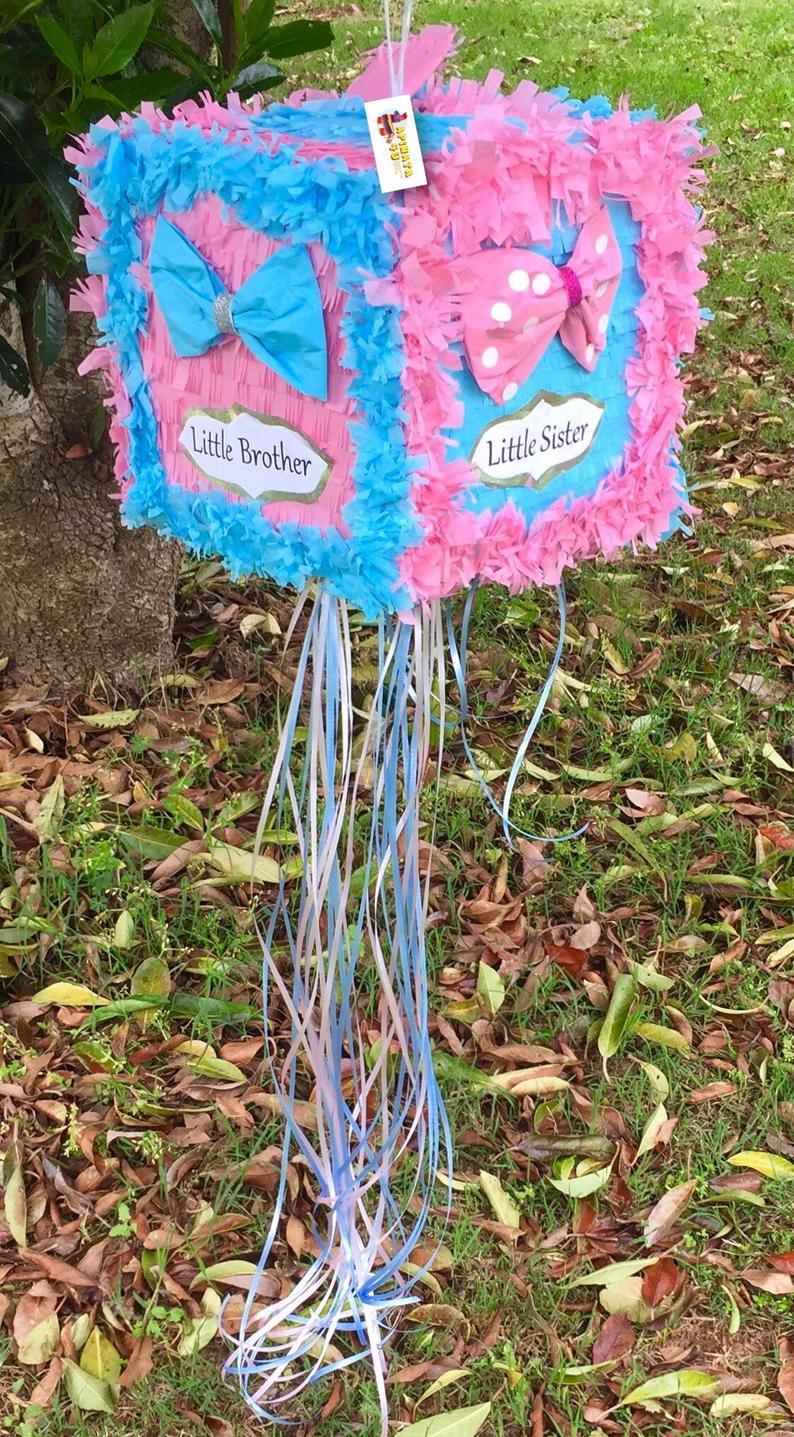 This pinata gender reveal takes you back to simple kids smash to win. You can find creative ways to make your pinata online. We found some really cute ones on etsy that we think you might like as well.

Have a Blast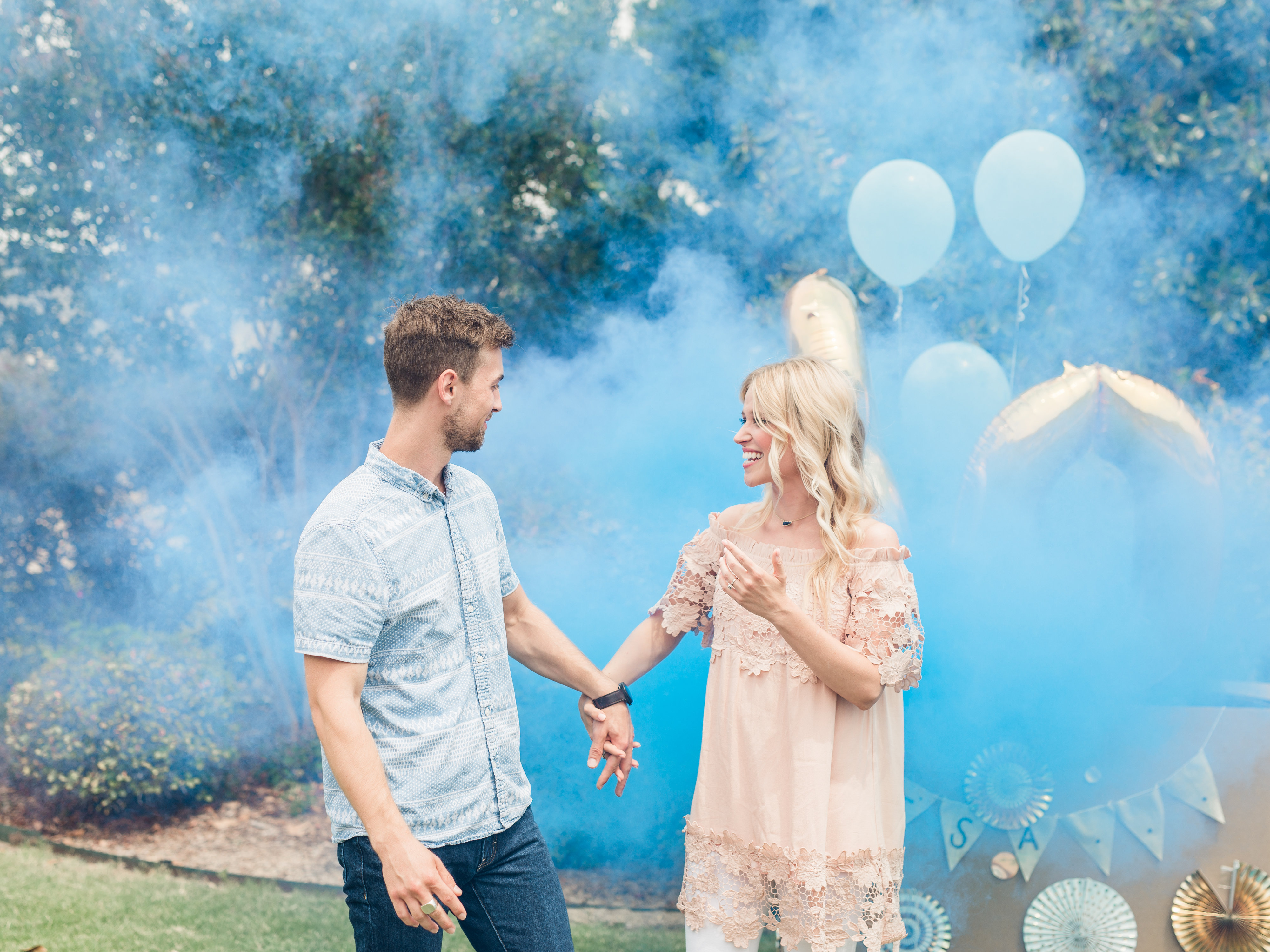 We really do love gender reveal smoke bombs and cannon. Its just so very nice to look back at in pictures and since we love the dramatic look after the reveal we think this is one of the best ones to use.
Do some homework and how you want to pull it off and then get help if you must to nail the execution.

Scratch To See

Scratch off cards for a baby gender reveal is an easy way to include friends and family in the excitement. This way its not only the expectant parents that get to be in the mix of the reveal but everyone including the kids.
Its pretty easy to execute as all you have to do is give everyone a gender reveal scratch card and everyone will scratch off at the same time to see who has the lucky card and gets the bragging rights of first to know

Balloon Box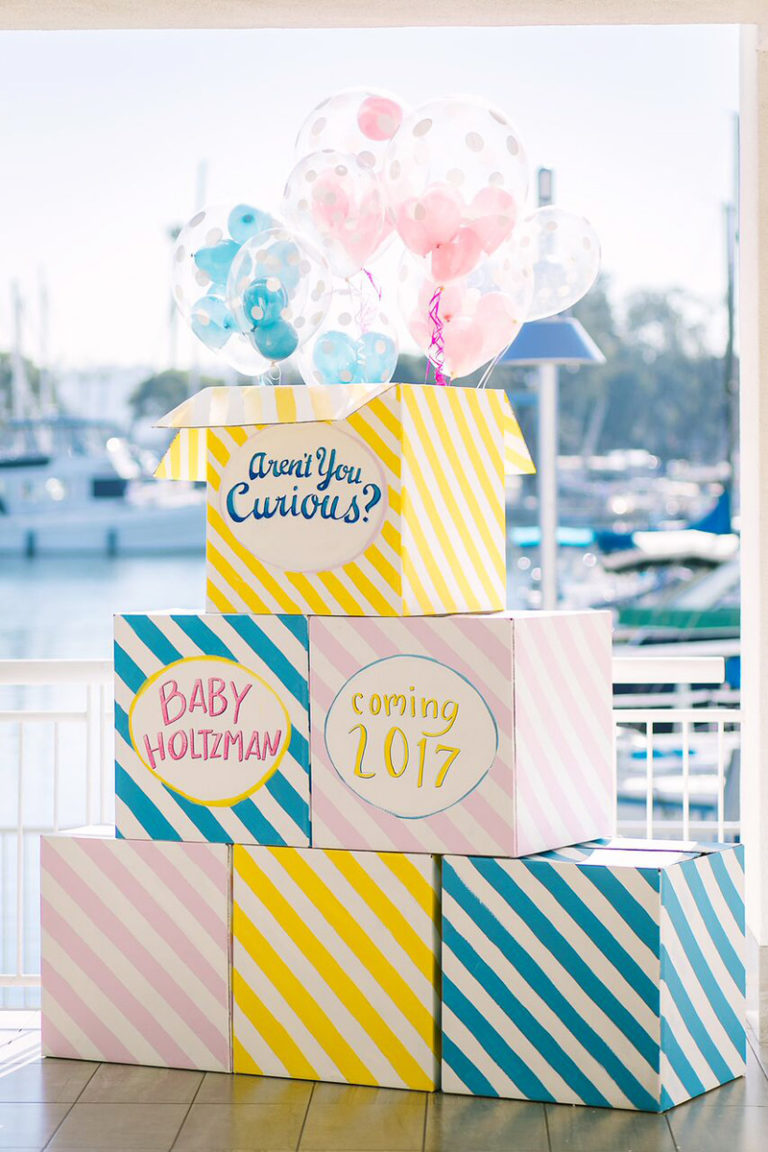 Balloons are popular and fun for reveals. Going with a balloon box will need a little prep before hand like fitting the balloons so you get the effect you want when you open the box. Since there is no do over pay close attention to the instructions and even watch a few videos on youtube to see how the gender reveal box works.
Pop to See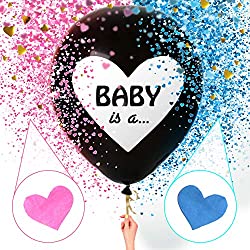 Pop to reveal the gender is a favorite of both kids and adults and it is pretty easy to set up and execute. The balloon will pop with pink or blue confetti which add just the right amount of dramatic effect.
Very memorable and makes for very pretty photo ops.

Gender Reveal Balls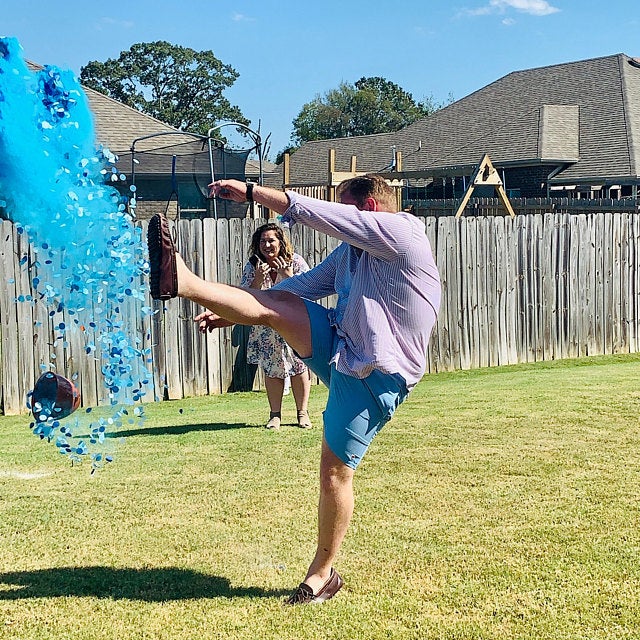 Baby gender reveal balls come in a wide variety such as gender football, baseballs, basketballs, soccer balls and even golfballs.
The expecting dad and all the guys invited will especially love this one so the mommy to be may have to take a step back for this one. Its really fun though and make for some really great pictures.

Cannons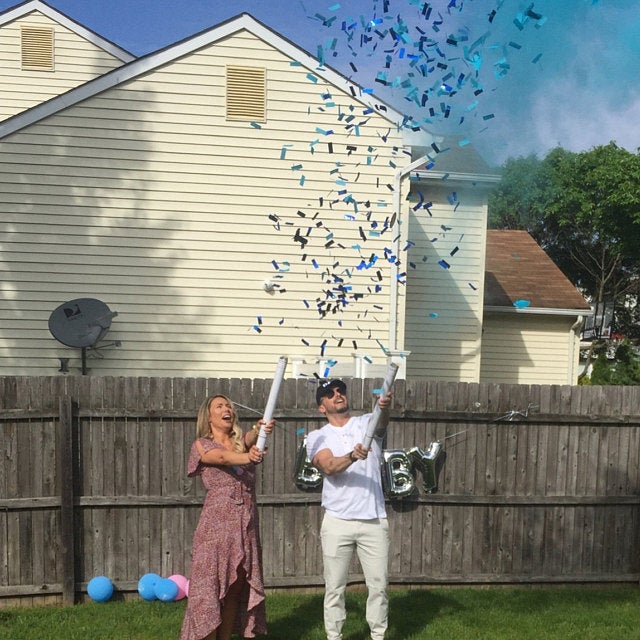 Confetti Cannon and confetti smoke combination makes our list because those cannons shoot your reveal for everyone to see. Usually there is little to no itch when using cannons. There might be some cleaning up so we recommend doing it outdoors or a contained area inside.

Gender Reveal Games
Before the big reveal here are some fun and exciting games to play.
Playing games is a sure fire way to build the anticipation and get everyone in a competitive mood to find out what the parents are having.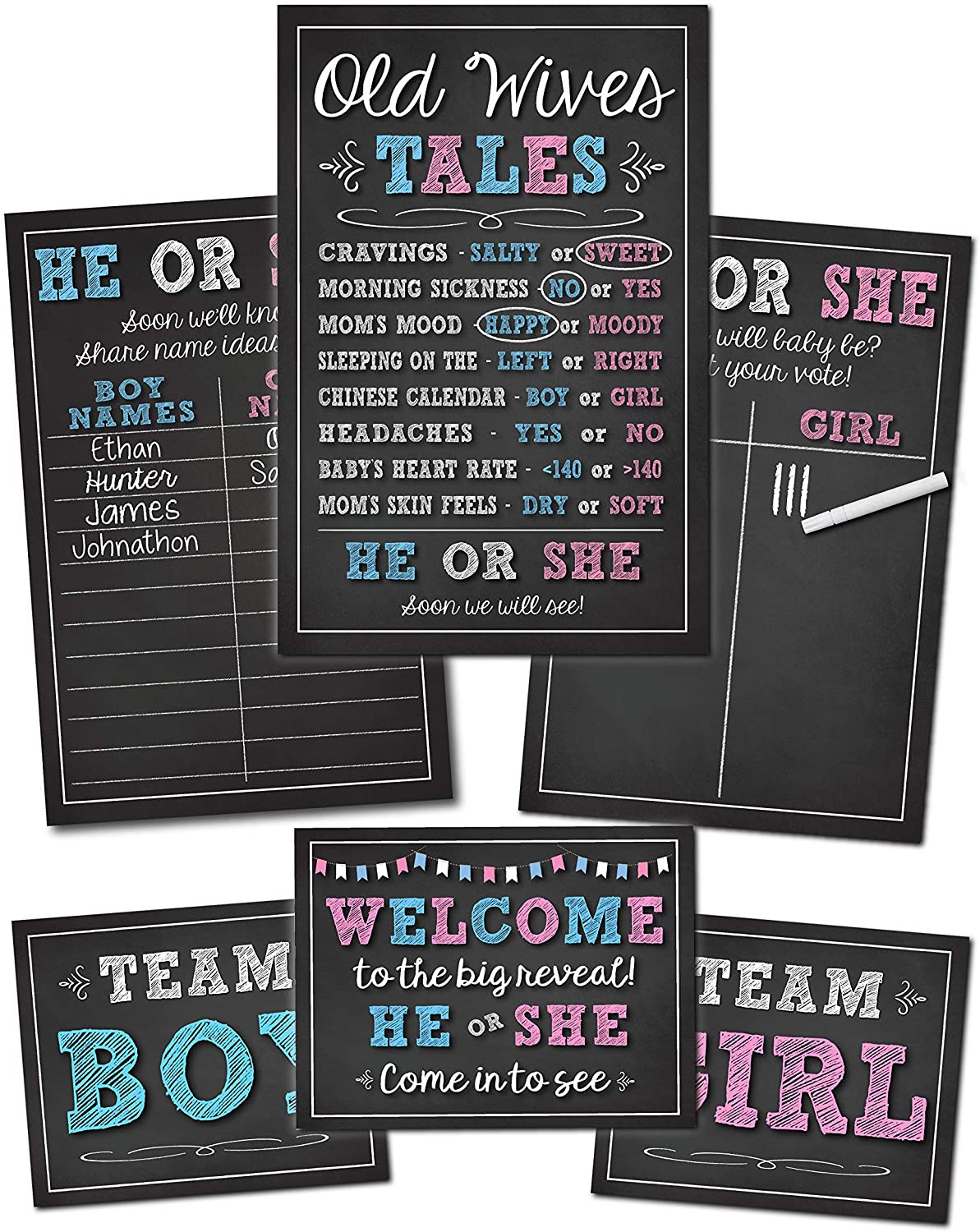 Click to get this really cute and fun gender reveal old wives tale and other games now
Gender Reveal Planning Made Easy

This all in one Gender Reveal Decoration Kit is all you need to host the celebration for the big reveal.

From Baby Gender Reveal Activities and Games to More Game Ideas
Jul 15, 21 02:41 PM

A baby gender reveal is a whole event with these creative and fun reveal ideas and games.

Jun 03, 20 04:34 PM

Virtual baby shower games and ideas to make your virtual celebration a hit

Apr 16, 20 03:40 PM

Print these fun, free baby shower bingo games for popular baby bingo, gift bingo and nursery rhyme bingo games.