Reward Your Guests With Cute
Baby Shower Game Prizes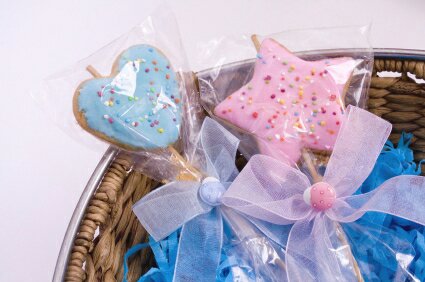 Baby shower game prizes should be cute, useful and of course cheap, well unless you are flushed with cash and want to splurge on guests.
Remember the baby shower is all about the expectant mother but baby shower participants will love the idea of playing for something tangible and meaningful.
Choosing Baby shower game prizes
Keep prizes simple and inexpensive
If you are a crafter, make something. Visit your local dollar store or look around from early to catch deals and sales.
Where possible use tags and labels to tie in prizes to the theme of the shower.
Choose game gifts that are appropriate to your guests. So don't go giving out cute manicure kits when you have guys participating.
Make sure to organize your prizes so you don't have to search what to give whom when it's time to hand them out.
Hostesses Guide to giving game prizes
We made sure to dig deep to find game prizes for all your themes, guest type budget and cute factor.
Mementos
Look for small and attractive items that are useful for guests such as:
Paperweights

Picture frames

Shot glasses

Small potted plants

Candles

Pens
Candies and sweets
Most everybody loves a sweet treat. There is a wide variety to choose from as well: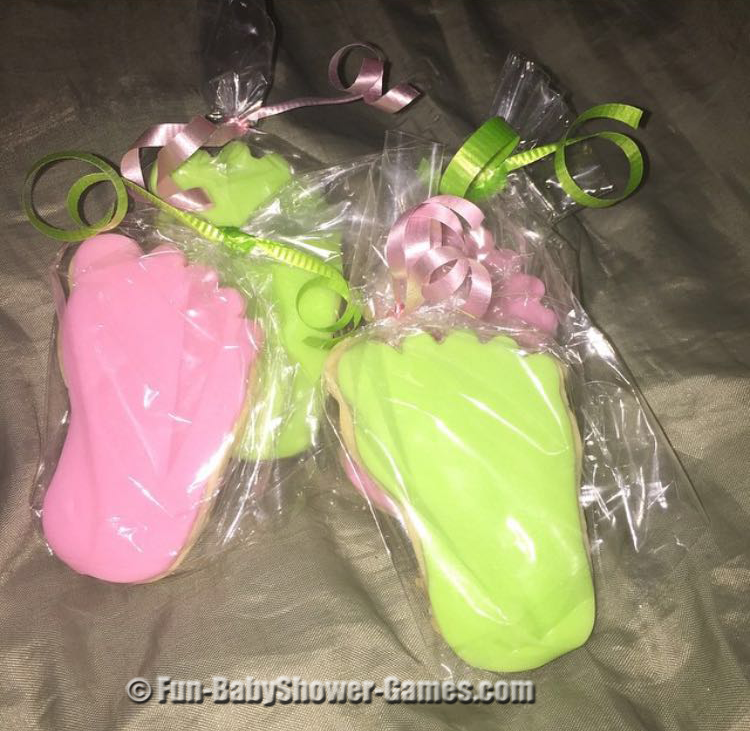 Health and Wellness
Hand sanitizers

Special teas

Scented oils

Scented candles

Bath salts
Beauty Products
Stationary and books
Pens

Cook books

Calendars

Day planners

notepads
Kitchen items
Cups

Coffee

Dish towels

Utencils
Homemade baby shower game prizes
Can you sew, knit, craft, draw or design? Then personalize whatever strikes you're fancy to make unique game prizes.

Use a photo editor or design software to make a motivational quote on your computer and print and frame it.

Make soaps, candles, organic face and foot scrub.

Make cute cushion covers in bold vibrant colors and patterns like chevrons and herringbone.

Personalize a coffee cup with quote or art.

Make earrings, bracelets or necklaces.
Gift cards as game prizes
When all else fails gift cards wins the day. With as low as 10 dollars everyone will love winning one of these.
Etsy cards

Starbucks

Target

Netflix

Wal-mart

itunes
Baby shower favors are great when you are looking for unusual baby shower prizes while letting guests leave with a little momentum from the shower.

Baby Shower Door Prize and Games

These door prize games will let your guests enjoy themselves as they enter, fun for everyone!
FREE You Nailed it Prize Tags
Use these tags on whatever prizes you have or even pair them with nail polish as a prize idea.
Click on the image to download the free pdf file now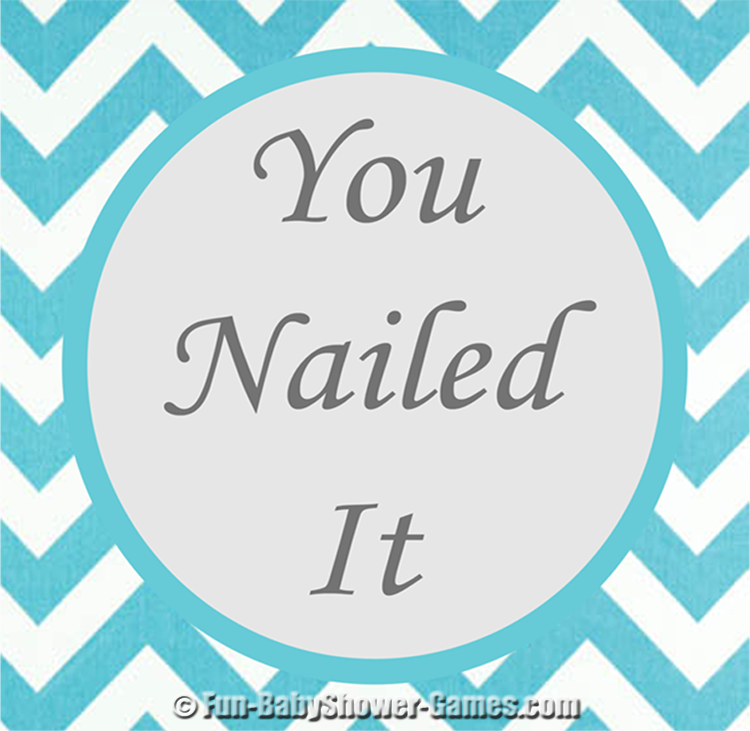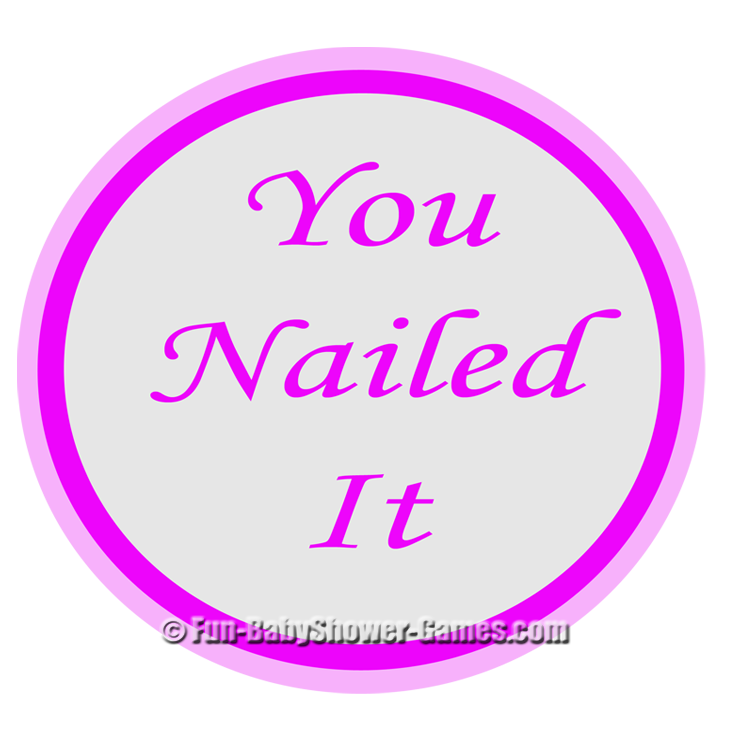 What would you like to do next?

---
Return to top of  Baby Shower Game Prizes where you can choose other games from the top navigation bar.
Go to Coed Baby Shower Games page for more party game ideas and look coed baby shower prize ideas.
Visit Fun Baby Shower Games home page.
---