The "Don't Say Baby" Game


Sure it's a baby shower but how about you don't say baby. Challenge your guests to not use the word "baby" and see just how many times they actually say baby without even realizing it.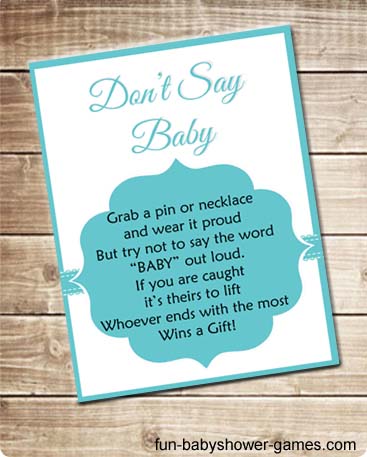 Don't say baby is a nice fit with any size baby shower crowd since its fun for any age with basically no prep time for the hostess.
In my experience even children especially love this game and are more vigilant about catching a slip up.

This game is a perfect ice breaker since everyone will have to listen keenly to catch a slip up no matter if that person is a friend, acquaintance or stranger.
Everyone wants a pin even the mom-to-be so be sure to have a nice prize to entice guests to play. Consider giving the winner a gift card, or little basket of goodies.

---

How to play Don't Say Baby

You will need any one of the following:
diaper pins, necklaces, clothespins, mini bowties, etc
Give each person a diaper pin when they arrive at the party and let them know that they should try not using the word BABY throughout the party. Anyone that says baby looses their diaper pin to the person that hears them.



Download the Don't Say Baby Game below. Click on the link below to download the pdf for the 
Boy themed don't say baby game
Girl themed don't say baby game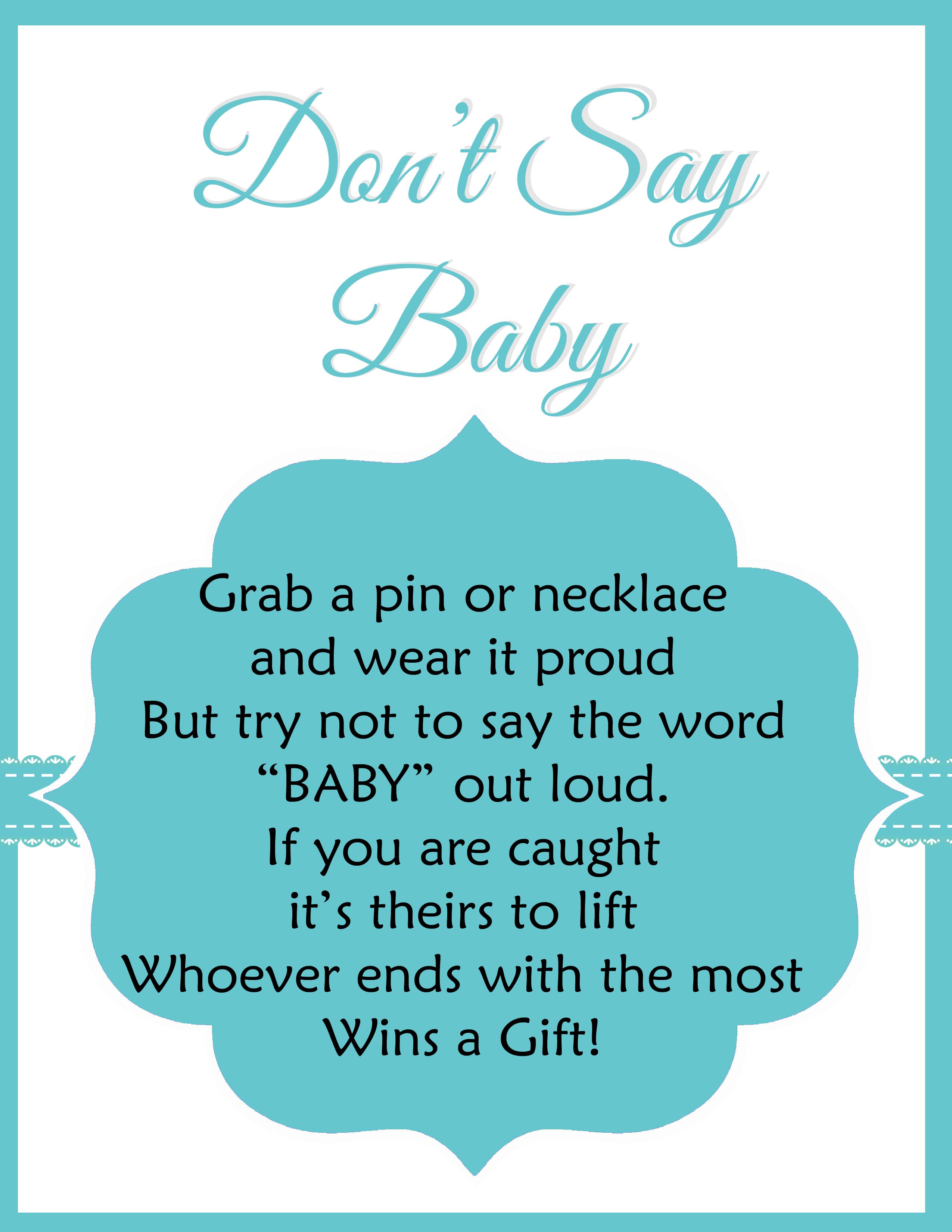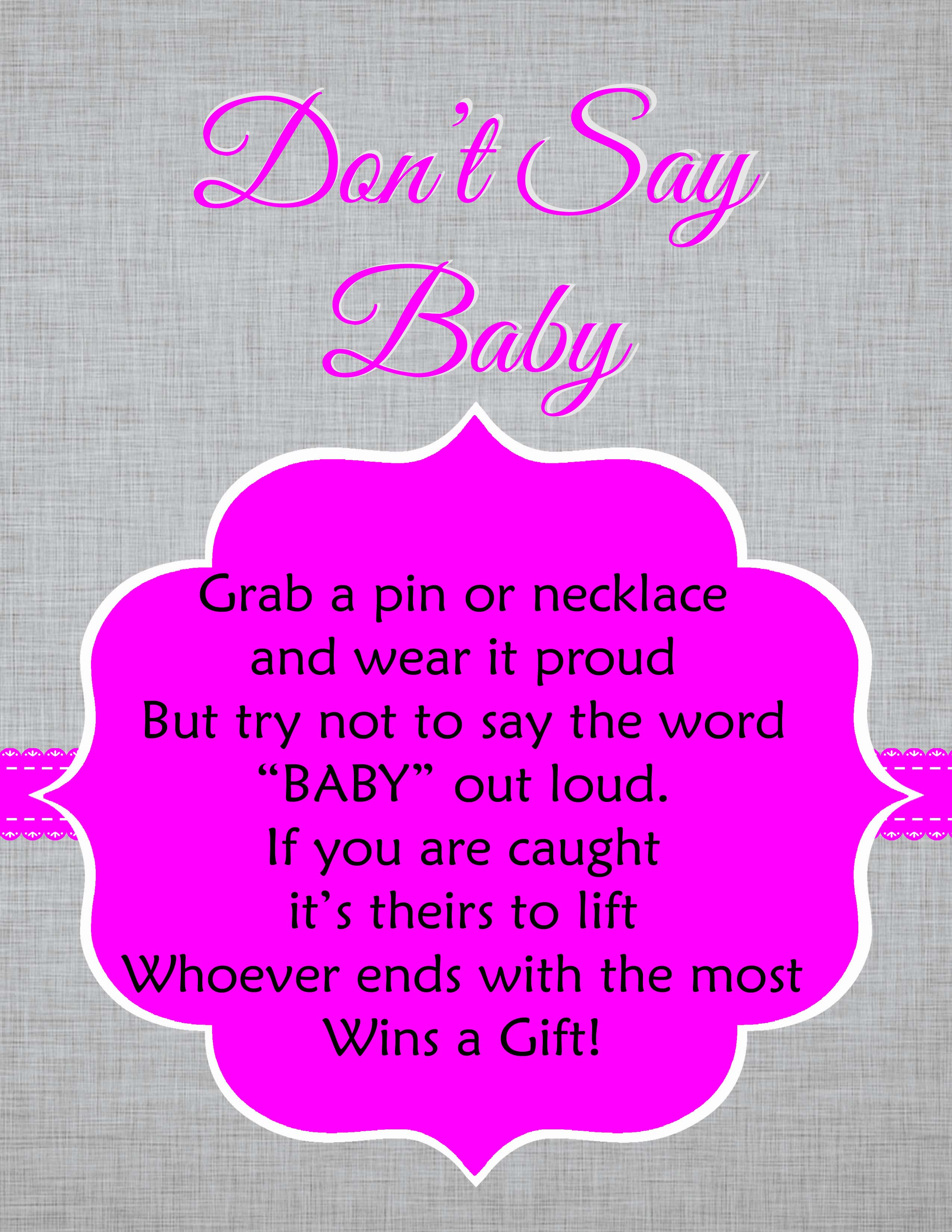 Fun Variation 
Instead of using the word BABY you can use the word mommy or the name of the baby if its already known. Or just choose any word you think would make it interesting for everyone. 
Don't say baby Game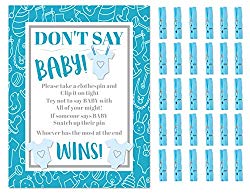 Download this

Download this
Don't Say Baby! Clothespin Game
fit for a boy baby shower.
But wait we also have the girl don't say baby game too.

Hop to a list of baby shower games

Jul 15, 21 02:41 PM

A baby gender reveal is a whole event with these creative and fun reveal ideas and games.

Jun 03, 20 04:34 PM

Virtual baby shower games and ideas to make your virtual celebration a hit

Apr 16, 20 03:40 PM

Print these fun, free baby shower bingo games for popular baby bingo, gift bingo and nursery rhyme bingo games.