Clothespin Baby Shower Game

The age old clothespin baby shower game is probably the most popular buzzword game played at baby showers.  
The clothespin game is a fun icebreaker since you have to listen closely to hear when someone uses the word baby.  You don't have to know the person, everyone is at risk of loosing their pin at anytime.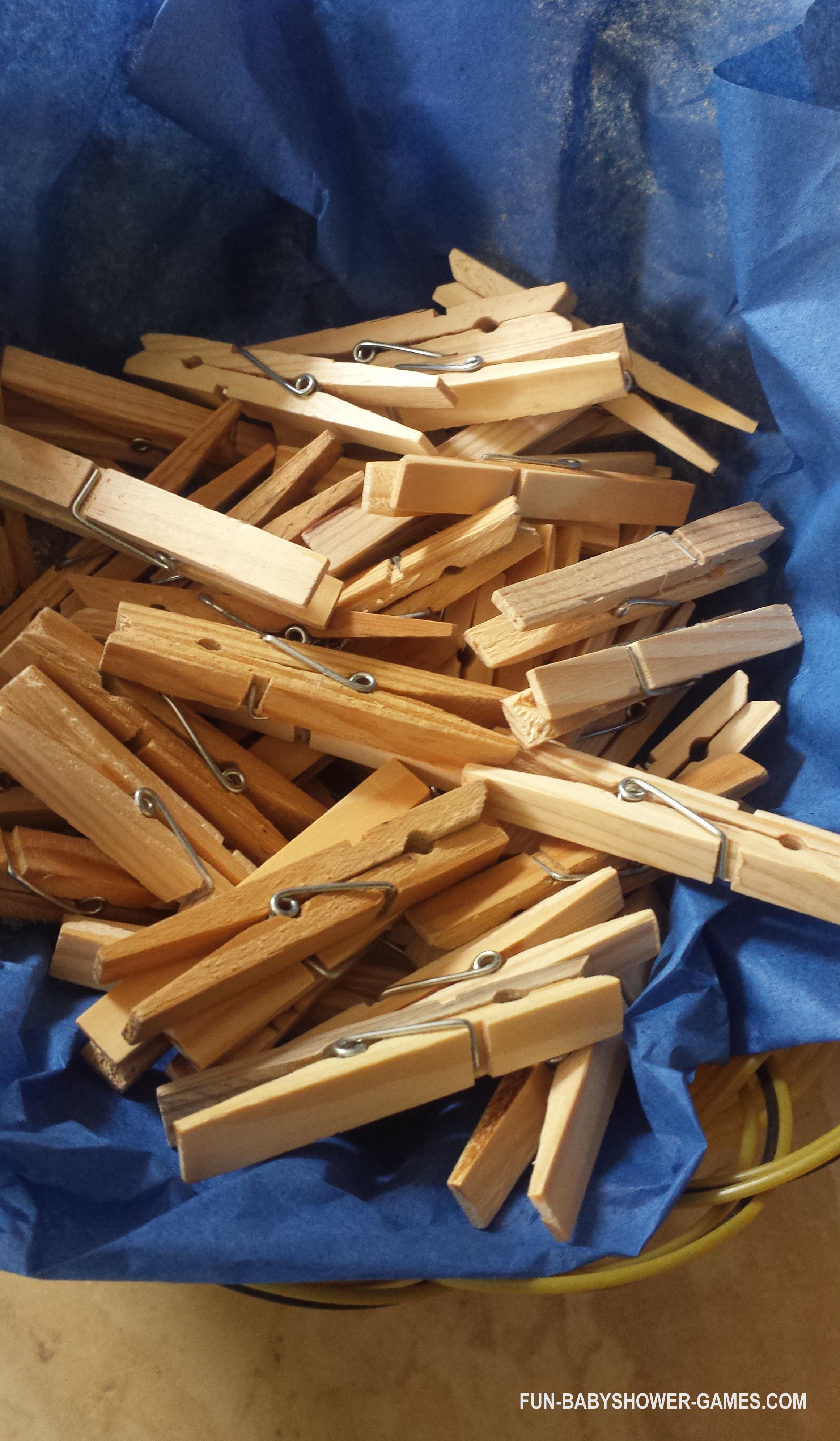 Guests just can't help getting into it. Players have the chance to get back into the game at anytime. It's also a easy game to play and a good fit for all baby shower crowds. 

Be sure to take a photo of the winner wearing all their clothespins.

Play the Baby Shower Clothespin Game
--------------------------------------------
First off, you will need enough clothespins for everyone 
Give each guest a clothespin on arrival and explain the rules of the game:
If a person says the word "BABY" and someone hears, then they are to take that clothespin. At the end of the party the guest with the most clothespins is the winner.

See below a poem for you to use to give instruction for the clothespin game:
Please grab a clothespin
Pin it anywhere you like.
Try not to say baby
With all of your might.
If you hear someone say it,
Snatch up their pin.
And if you have the most at the end,
Shout I win !
Download Free

Clothespin Baby Shower Game Template Now
---------------------------------------

We love giving you a hand in your baby shower planning so we went to work and made a template for this game to make it easy and attractive to guests.

Just click on the link below to download the pdf version of the template then print out, trim and place in a 8x10 frame. Have fun!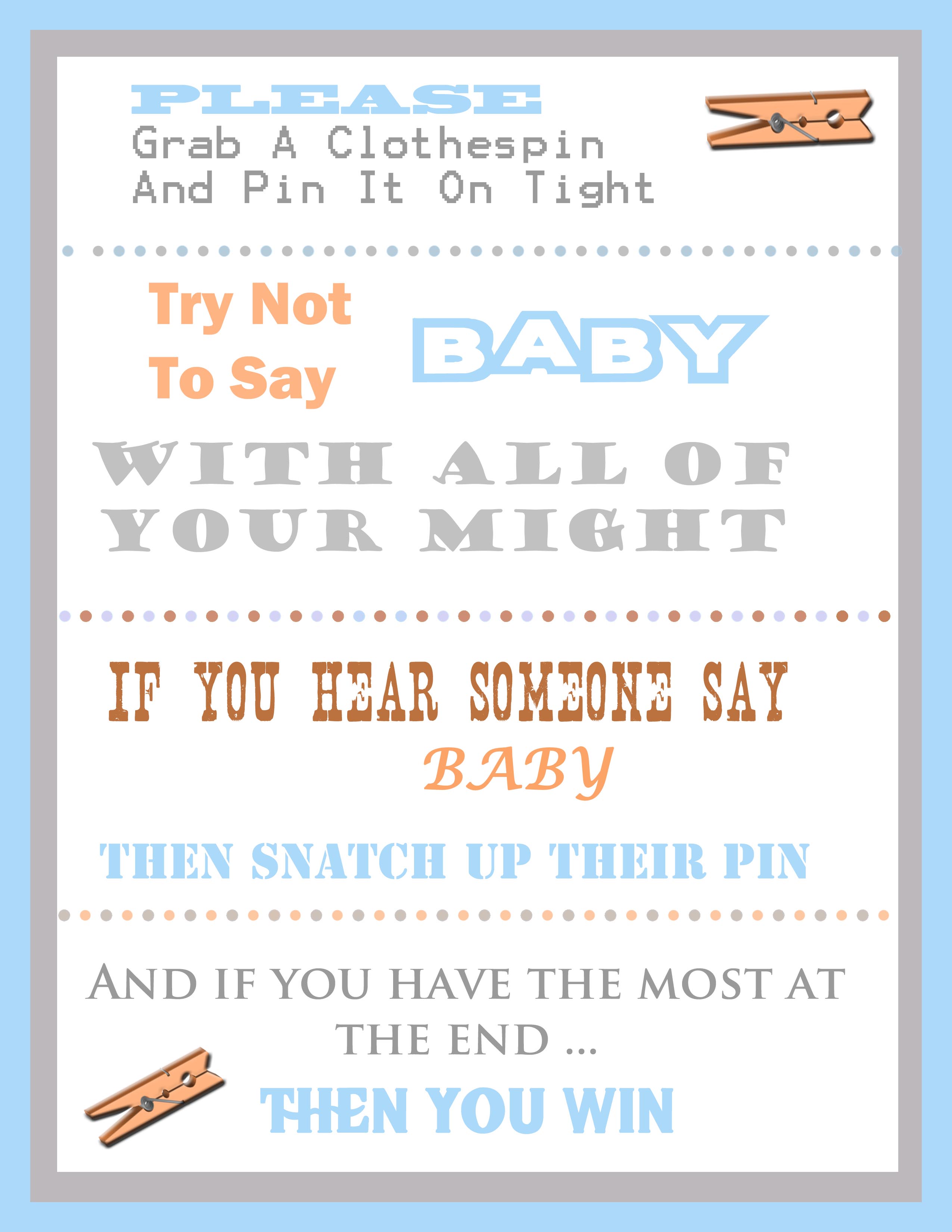 Download the free boy themed printable clothespin baby shower template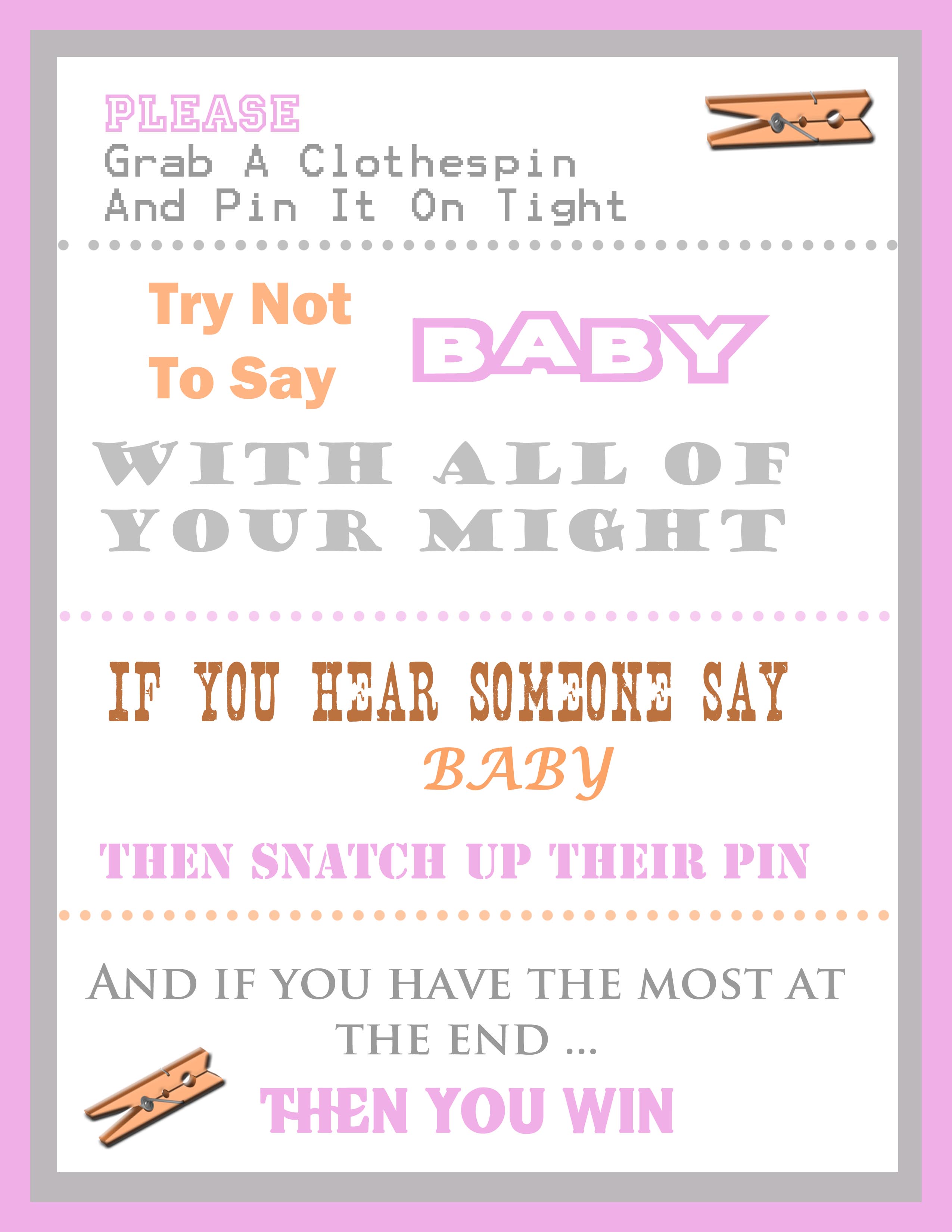 Download this free printable girl themed clothespin game now 
---
Don't Cross Your Legs Game
---------------------------------------
A variation to the clothespin game.
Mommy to be cannot cross her legs or even fold her arms without discomfort during her pregnancy.
So instead of them saying the word baby, tell everyone that they are not allowed to cross their legs or even fold their arms or they willblose their clothespin to the person who calls them out.


Consider getting a nice little prize which will make winning all the sweeter.

Hop from clothespin baby shower game to List of Baby Shower Games Page
Jul 15, 21 02:41 PM

A baby gender reveal is a whole event with these creative and fun reveal ideas and games.

Jun 03, 20 04:34 PM

Virtual baby shower games and ideas to make your virtual celebration a hit

Apr 16, 20 03:40 PM

Print these fun, free baby shower bingo games for popular baby bingo, gift bingo and nursery rhyme bingo games.