Baby Shower Book Poems



Baby shower book poems are a cute way to ask guests to nicely to bring books for the new baby to add to baby's library.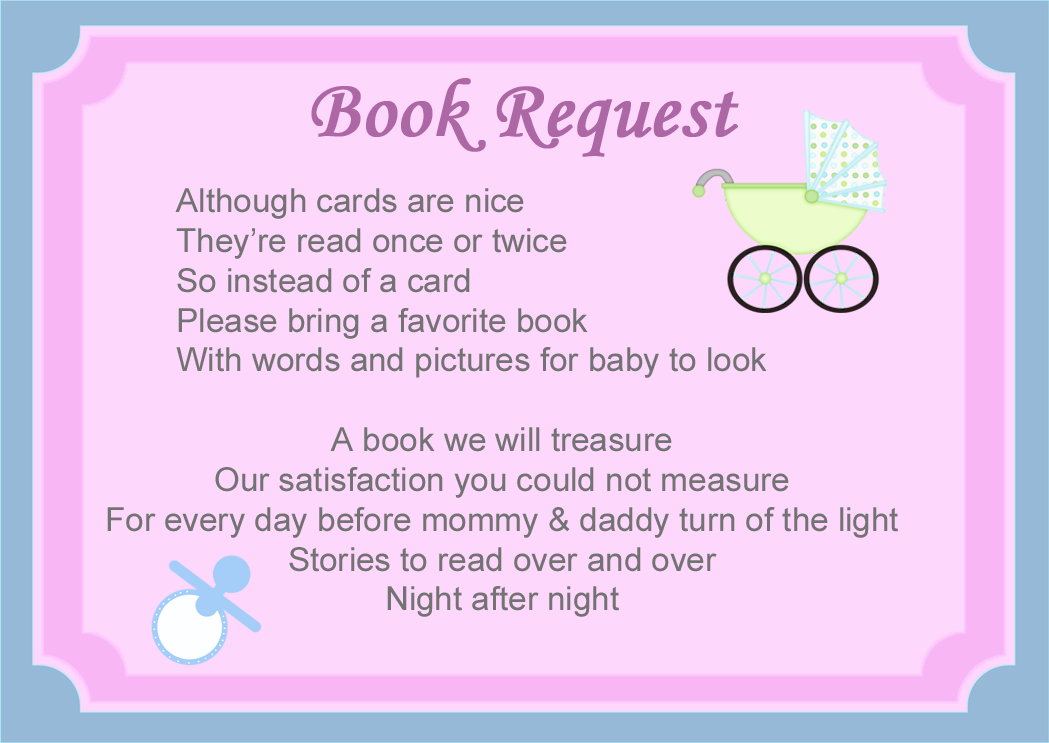 Many cards cost a dollar or more so don't be shy to say in lieu of a card baby would prefer a book instead.

A lot of people don't have a problem with this since a card will be thrown out anyway a many baby cards cost just the same or very little extra for a book.
It shows that the family values reading and its becoming quite popular these days.  It can be said that books can be new or used and should be signed.
Idea is to create labels to send so persons can just stick them in the book with their little words to mommy or baby.
List of baby shower poems for books

Although cards are nice
They're read once or twice
So instead of a card
Please bring a favorite book
With words and pictures for baby to look
A book we will treasure
Our satisfaction you could not measure
For every day before mommy and daddy turn of the light
Stories to read over and over
Night after night
**
One small thing we'd like to ask
That instead of a card
You bring a favorite book that
For a long time will last
**
Mommy and daddy would like to
Encourage baby to read
So for their little ones library
Some books they will need
Bring your favorite stories
Old or new
Just write a little note in the cover
To baby from you
            **
Please bring a book instead of a card
We don't care if its old or new.
All those stories to read each night
Will make us think of you
Download the book request card below. Its FREE!!
click on the photo and you will be taken to a download page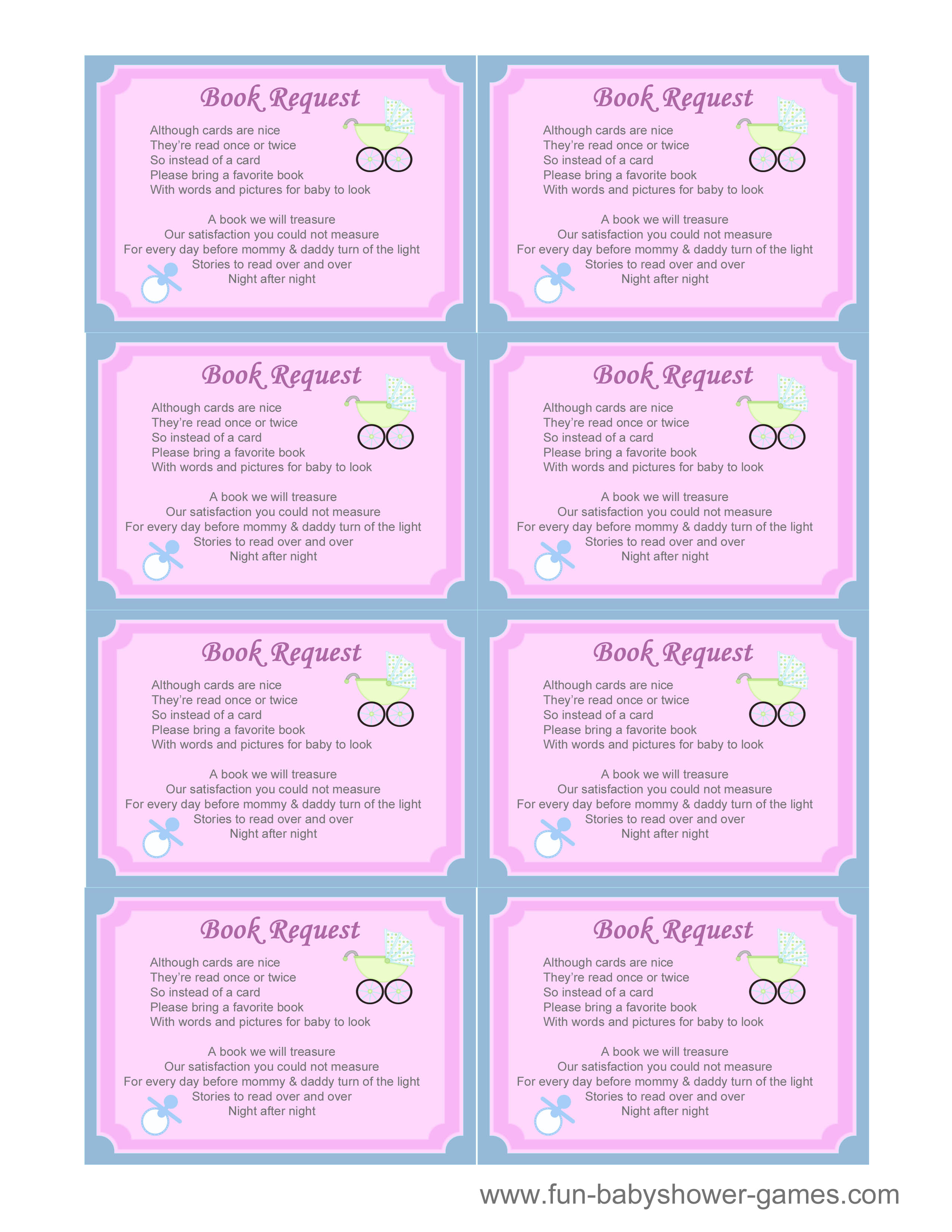 Where to go next:
Jul 15, 21 02:41 PM

A baby gender reveal is a whole event with these creative and fun reveal ideas and games.

Jun 03, 20 04:34 PM

Virtual baby shower games and ideas to make your virtual celebration a hit

Apr 16, 20 03:40 PM

Print these fun, free baby shower bingo games for popular baby bingo, gift bingo and nursery rhyme bingo games.