Baby Shower
Baby Prediction Cards
Kick start the baby shower with baby prediction cards. A sure quick way to get guests excited for the new baby and gives friends and family a chance to give their two cents about the baby.
Everyone likes a good bet so why not give persons a chance to bet on mommy's bump.
Baby prediction cards are gender neutral and so young and old men and women can participate.
Below we have made available to you a FREE baby prediction card for your baby shower.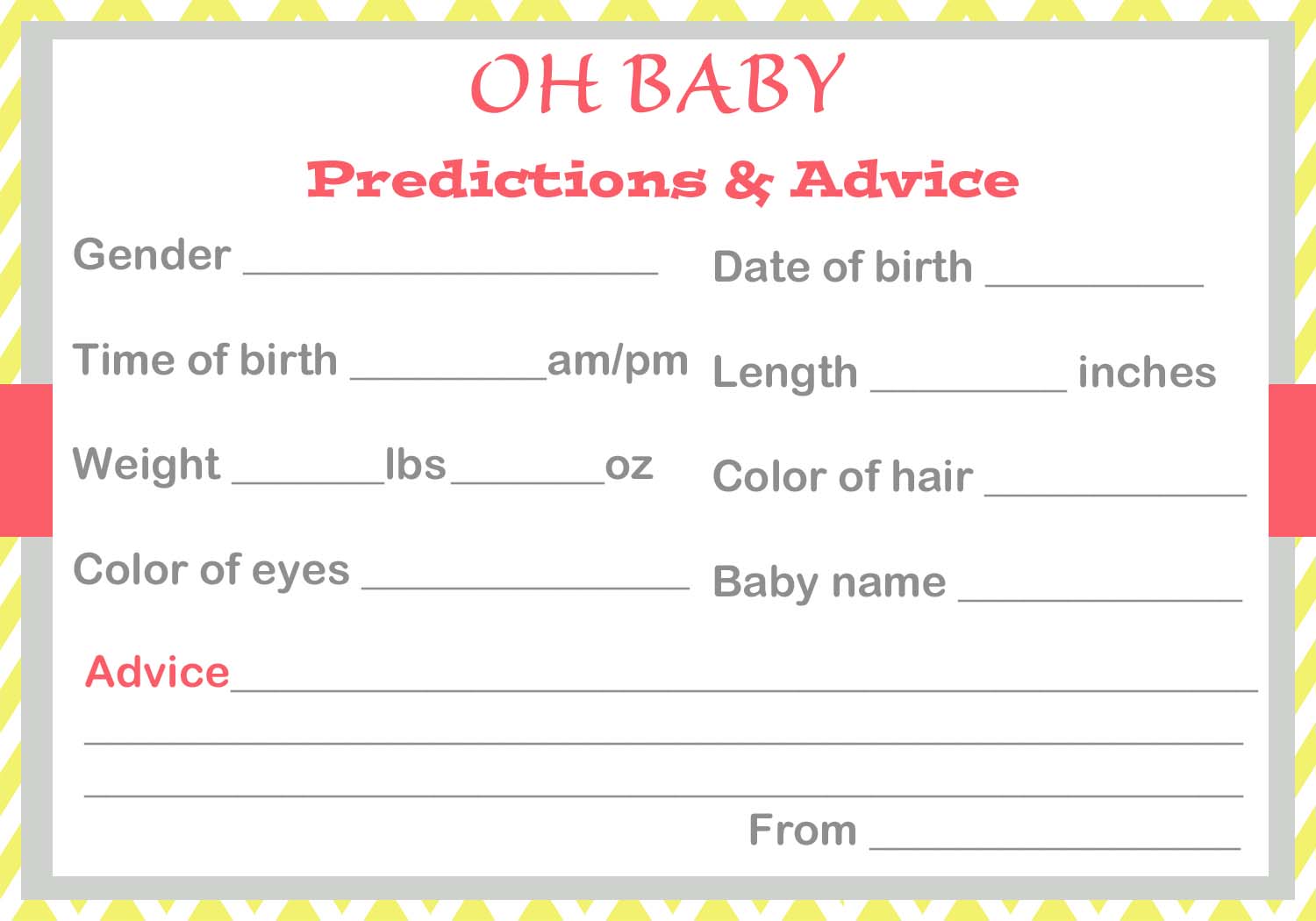 Guests are encourage to fill in these basic baby stats and even write a little word of advice for mother and child.
There are four cards to a page each measuring about 5x3.5 inches so just print cut and trim to use.

Click to download a pdf version of this game now.
Hop from baby prediction cards and view more baby shower ice breakers